Fiction Variety Pack – 25 assorted picture books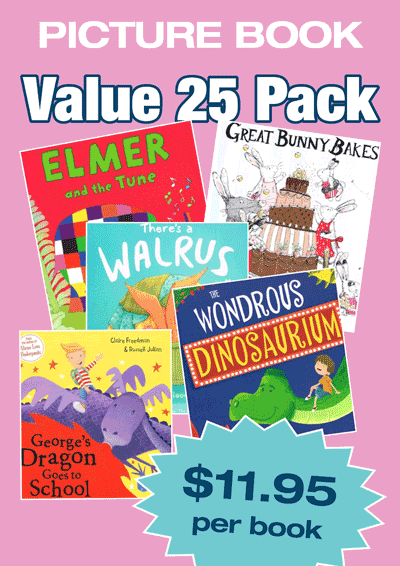 We have selected an assortment of 25 vibrantly illustrated and engaging picture books. They make a fantastic addition to school or home libraries!

Order the 25-Variety Pack and save. Each book $11.95 (normally $20.95).

See below to see the variety we select from.