Christmas Hours
Our warehouse is closed between the 21st December - 7th January. Any physical book orders placed during this time will be dispatched on the 8th January.
Fiction Variety Pack – 25 assorted picture books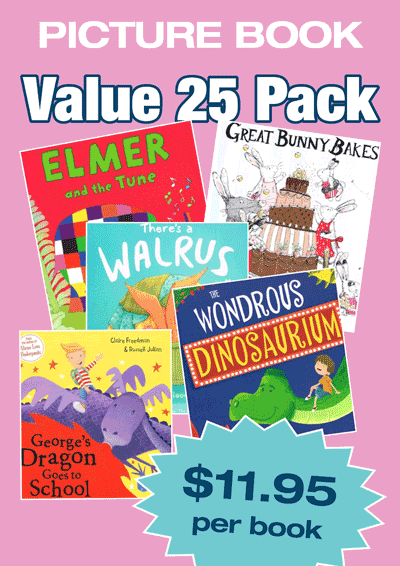 The twenty-five assorted picture books in this pack are vibrantly illustrated and engaging. Sourced from some of United Kingdom's most renowned children's, they make a fantastic addition to school or home libraries! Order the 25-Variety Pack and save – each book $9.95 (normally $11.95).