Behaviour Matters! Koala makes ther right choice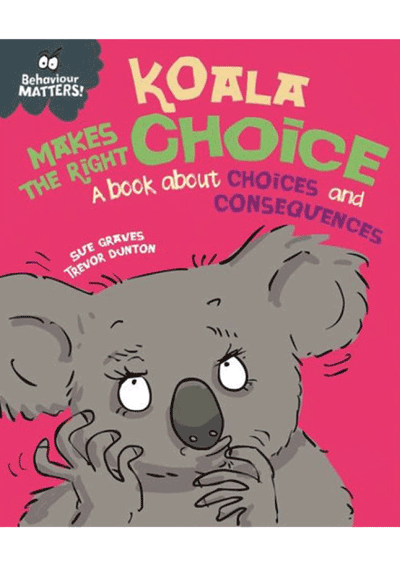 Koala Makes the Right Choice offers a gentle introduction to the concepts of choice and consequence.

This funny, charming story is the perfect way to introduce young children to choices, and helps them find ways to make decisions and understand consequences. Also included are suggestions for activities and ideas to talk through together to help children understand their behaviour.