Christmas Hours
Our warehouse is closed between the 21st December - 7th January. Any physical book orders placed during this time will be dispatched on the 8th January.
Ripleys Twists - Oceans

-

Ripleys Twists - Oceans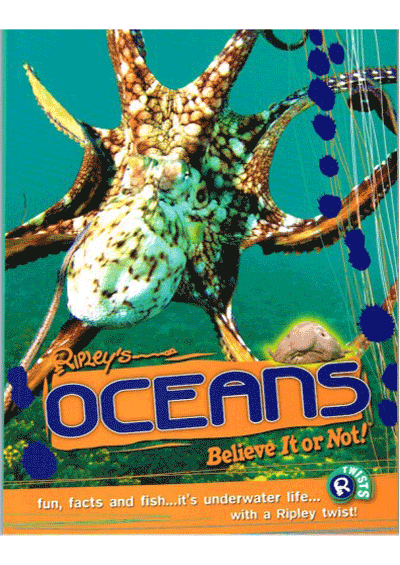 Can you believe what the amazing Ripley world of oceans has to tell you? From coastal waters teeming with life to the darkest ocean depths, meet amazing creatures such as blobfish, candy flatworm and harlequin shrimp on every page! Enjoy awesome facts and incredible photographs... plus extraordinary stories of the weird and wonderful from Ripley's Believe It or Not!